Botanical name Gmelina leichhardtii
A common name White Beech

Seedling and Young plant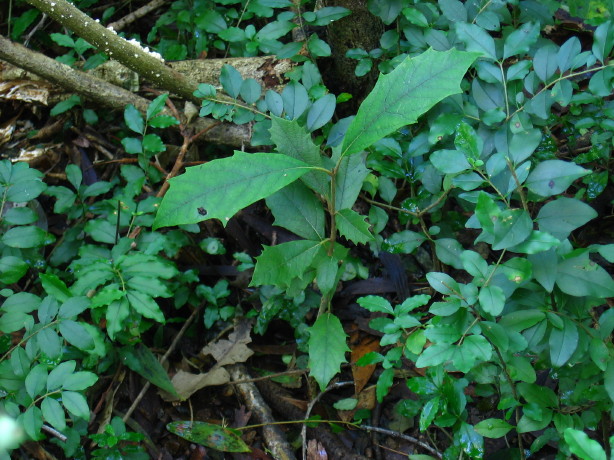 As you can see this White Beech is not an emerging seedling but it has leaves that are still quite early in development. It has been bitten back by frost a few times. It is around 3 years old, as are other somewhat more advanced specimens. The seedlings around it are Small Leaf Privet.
This is one of a batch we propagated from a bag of fruit given to us by a neighbour from an old tree further up the valley. Very messy job removing the seed from the fruit, your fingers and hands end up with a very persistent yellow stain, as if you are a heavy smoker.
White Beech are a set and forget seedling, taking anywhere from 6 to 12 months to germinate. Just put them somewhere they will get water from time to time. If they are in sand or well draining seed raising mix all the better, but they shouldn't be allowed to dry out too often, over the winter is not a problem though, just make sure they have moisture in the Spring in case they decide to germinate.
Once they are up they seem to fairly tolerant of criminal neglect which they received, no water, the shade house was neglected at the time, everything was dead from Winter frosts, huge 1metre high weeds had sprouted etc, then one day we decided to clean it up and there were all these White Beech seedlings, a bit droopy in their bone dry ice cream containers and seedling trays.
Juvenile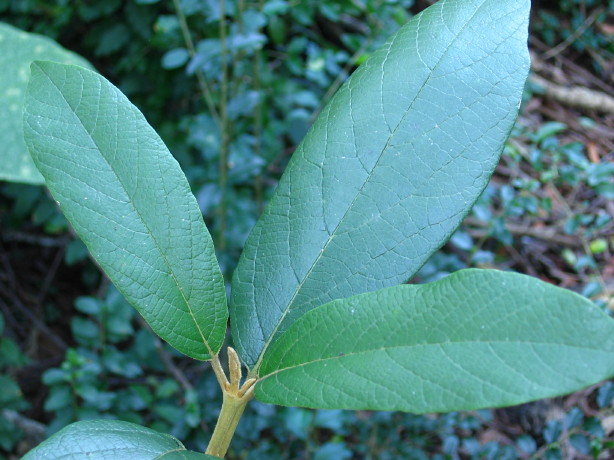 After 2 or 3 years of modest growth the leaves change to another immature form.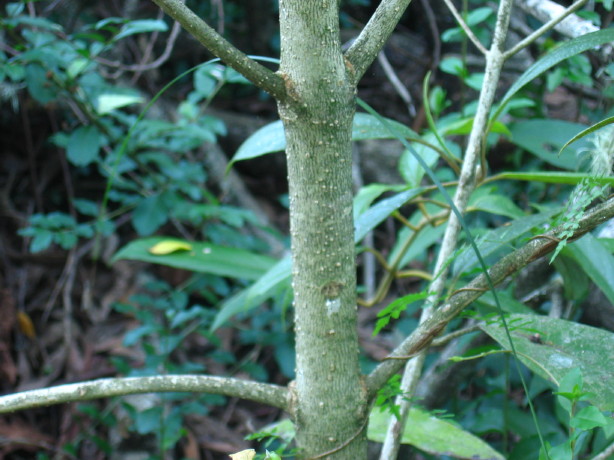 The same Gmelina leichhardtii as immediatley above, the trunk at this age is quite distinctive, this little tree is about 1.7 metres tall and is from tthe same batch, planted perhaps a month later than the frost affected specimen above.
This one had about 300cm bitten off the top by last winters very heavy frosts but has made good that loss.
Reasonably mature

Once you have walked underneath a Gmelina leichardtii or White Beech for the first time on a sunny day you will always know what you are looking at. They are quite unmistakeable. The tracery of the leaves is quite distinctive.
As the trees age the leaves get rounder, or ovate to broad ovate. While this tree is perhaps 15 to 20 metres tall it is not particularly old so far as White Beech are concerned, my estimate is perhaps only 20 to 25 years. It is just starting to poke through the surrounding Eucalypts. Older trees have more ovate leaves than these, at least in Mooral Creek.
The earliest trees to be logged in the valley in any number were the Red Cedar in the 1880s and 90s. The next species to suffer were the White Beech, we know from written history there were still some stands left in the 1920s, though all the really good ones having been taken by then. Red Cedar and White Beech seem to have been the only 2 tree species to have been considered of exceptional monetary value then.
Europeans started living in Mooral Creek in 1903
, having moved into the Cedar Party Creek valley next to us earlier than that.
What you can see in photo on the right is not fruit from this tree, way too small, they are seed capsules on a small branch that has fallen off the Grey Gum, Sydney Blue Gum or Tallowwood above. I have seen 3 White Beech that are old enough, like this one to bear fruit. I'm fairly confident they have fruited in the past because there are immature specimens in the vicinity, rather than just the suckers which are also present, easy to tell apart by the type of leaves on them. I'm still discovering smaller specimens in various areas, 2 to 5 metres tall.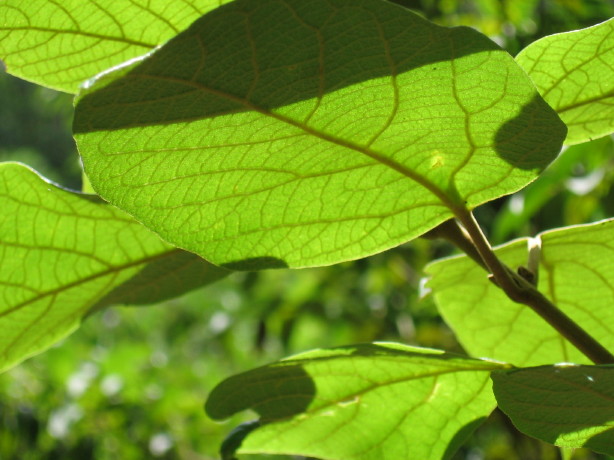 One of my favourite leaves.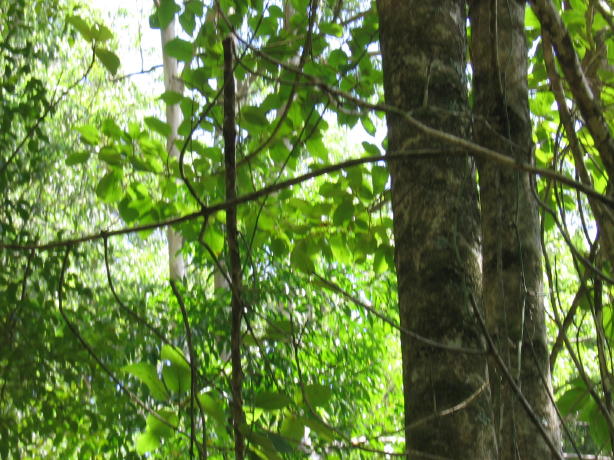 The trunk of the same tree, other specimens have a higher percentage of white bark visible.