Botanical name Ficus coronata
A common name Creek Sandpaper Fig

Seedling
Not yet
Young plant
Not yet
Juvenile
Ficus coronata look like this at any age, even young seedlings.
This image is cut from a larger image to give a closer view of why Ficus coronata feels rougher than it looks. It really does feel like sandpaper, it does not feel prickly. I suspect if you rubbed it on your skin with vigour you would draw blood soon enough - if that's the sort of thing your into, never tried it myself. It is only rough, there is no stinging component built into the Creek Sandpaper Fig, unlike
Dendrocinide excelsa
, the Giant Stinging Tree, which feels soft but stings like multiple Wasp stings. That goes for leaves lying on the ground too. You have been warned.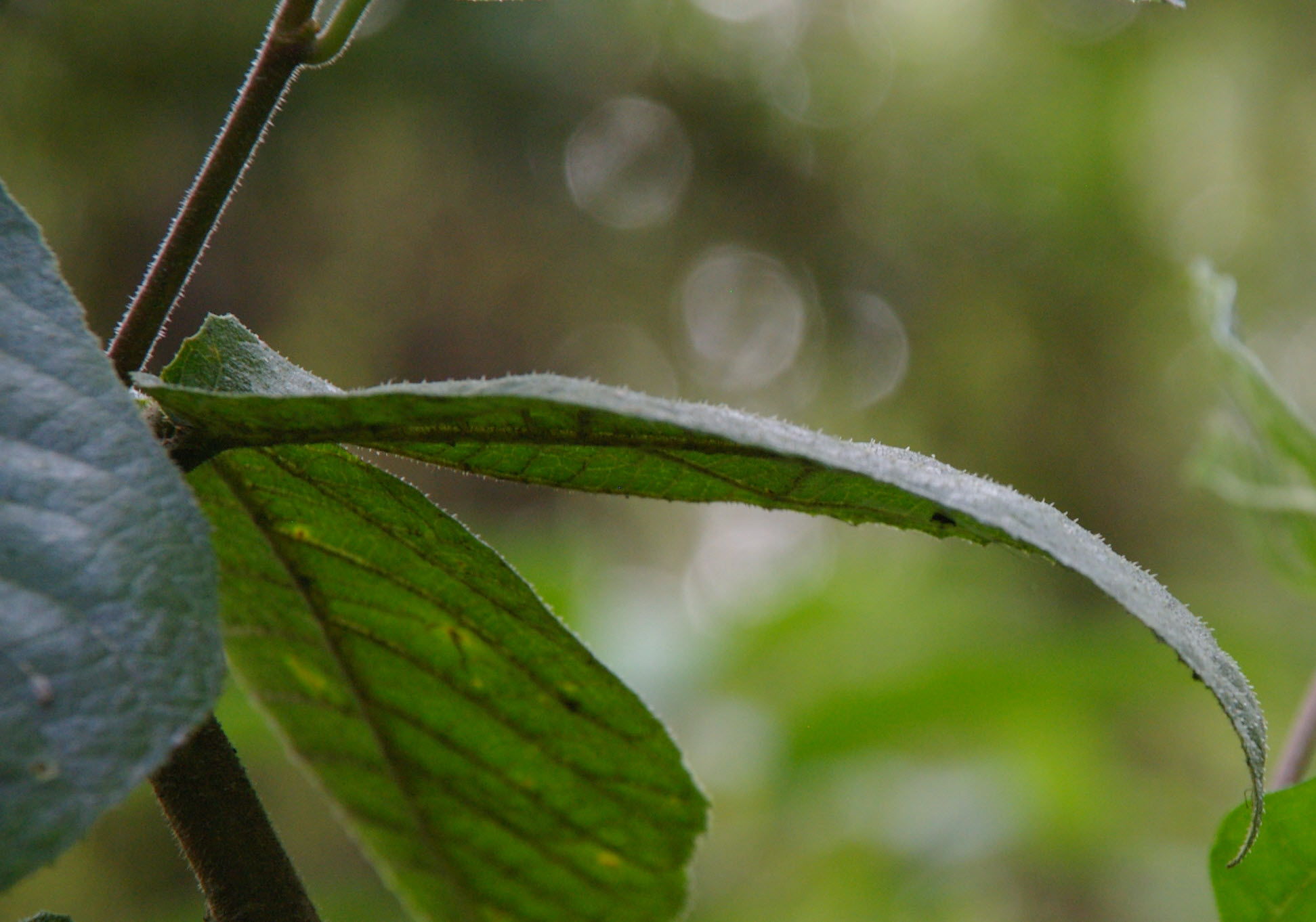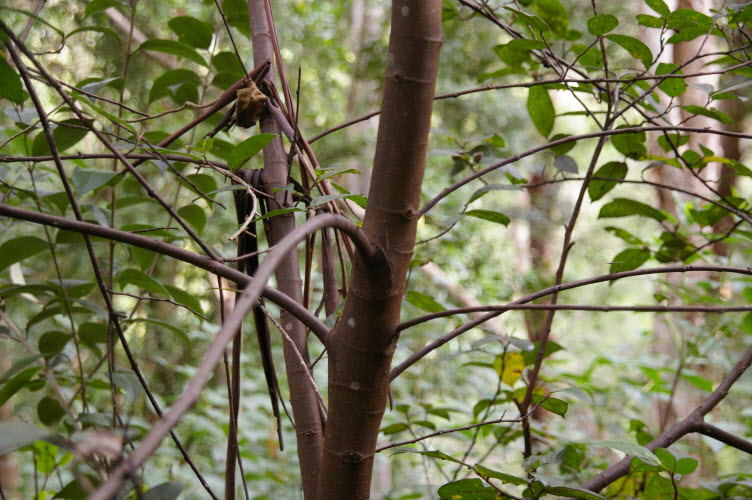 Some photos of a Ficus coronata sapling trunk, this specimen, close to a ridge top, is about 5 metres tall. Trunks get darker, almost black, with age. Circular ridges are quite apparent on the trunk, not present on the branches. Notice in the image below they dissapear as the trunk matures just a little, this is a fairly transient feature.
The leaves to the left of the trunk in photo immediately below are Large Leaf Privett, on the right are Sandpaper Fig leaves.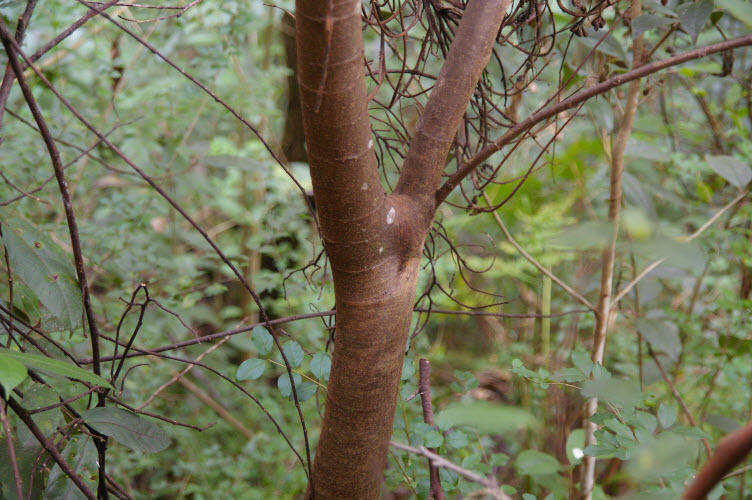 As with many trees, the leaves may go through 2 or 3 forms while the bark can undergo many changes in colour, texture, thickness and sometimes, function.
Reasonably mature
Coming.