Botanical name Diploglottis australis
A common name Tamarind

Seedling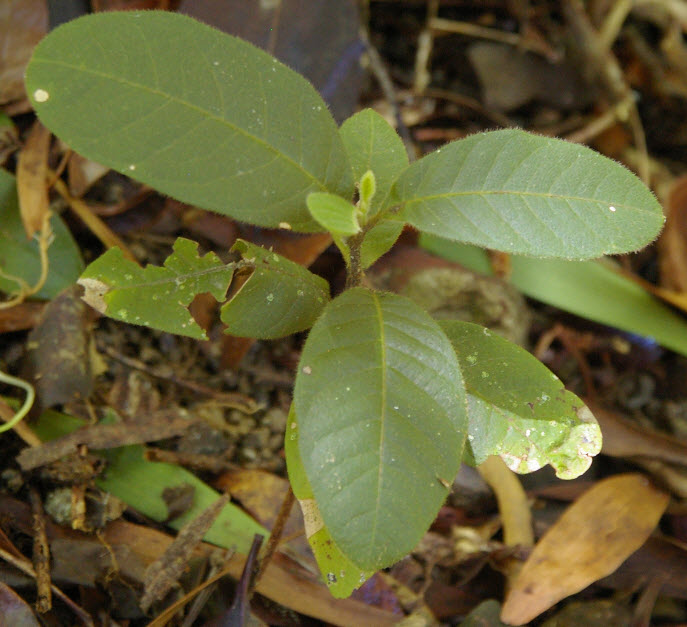 Quite a stiff furry little plant, inclined to pop up in moderately dark locations, as most rainforest seedlings do.
Young plant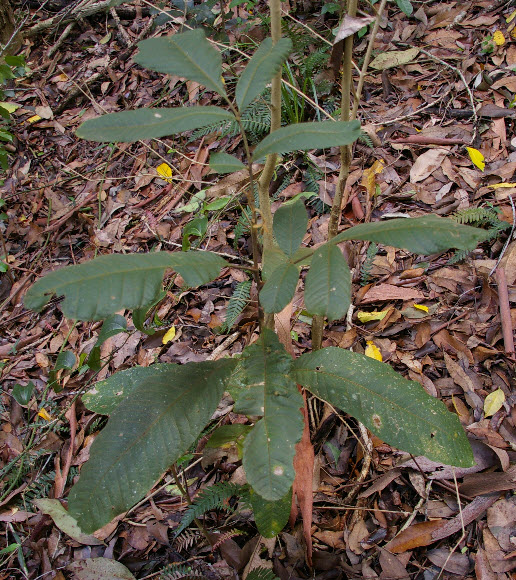 Some species sit around for years waiting for that extra bit of sun light from a fallen branch or tree, Diploglottis australis just keep on growing. They will grow through the middle of fairly shady trees like Glochidion fernandii (Cheese Tree) under a cover story of Eucalyptus microcorys. They are adapted to low light situations.
Juvenile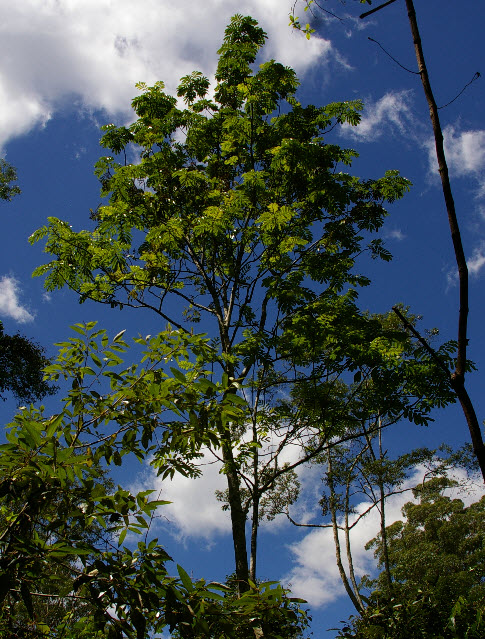 Only a young tree but this one has the leaves and fruit of a bigger tree. It is actually fairly tall growing out of the bottom of the gully, just thin.
Reasonably mature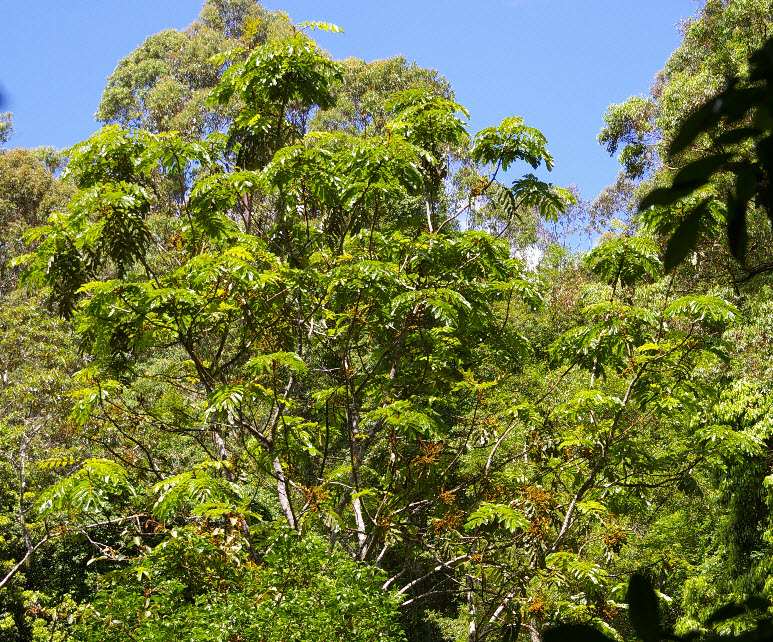 A larger specimen with fruit.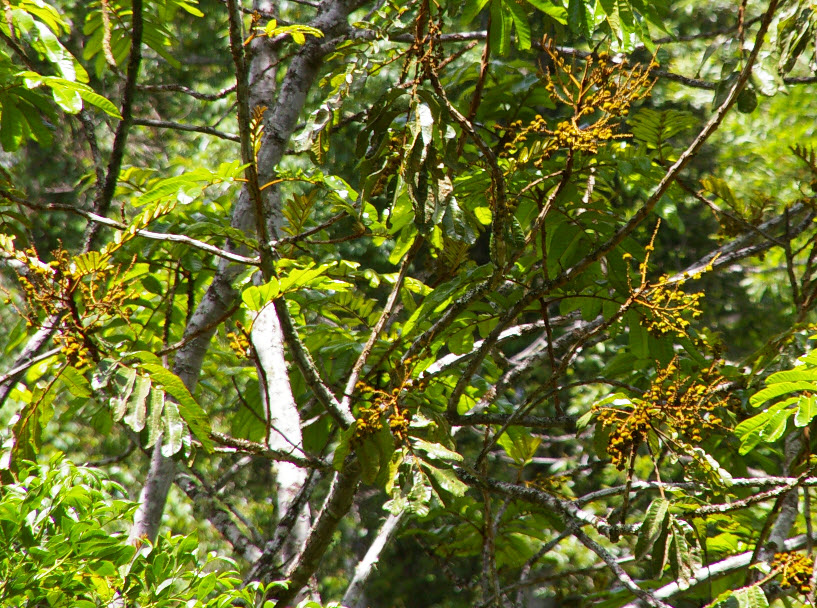 The fuit are popular with a number of species of birds.