Botanical name Alectryon subcinereus

A common name Wild Quince

Seedling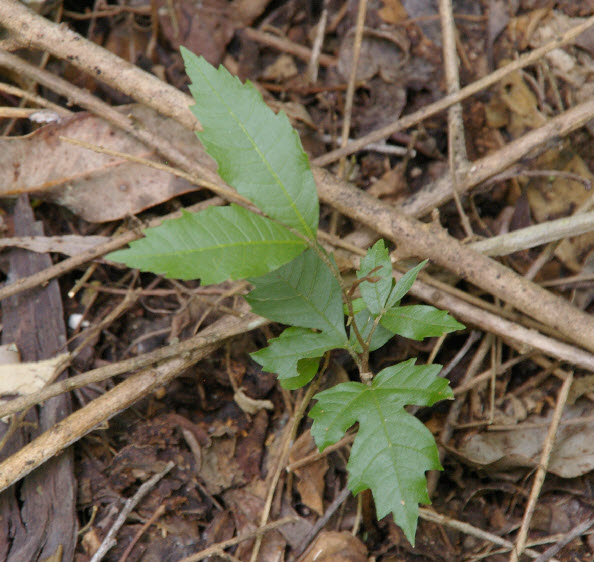 Alectyron subcinereus seedlings have a quite distinctive pair of seedling leaves or dicotyledon, changing to the first juvenile form after the dicotyledon.
They will sprout in quite dark locations, waiting at the dicotyledon stage for at least a couple of years, maybe more.
Young plant
The two plants shown below were both found as young seedlings, at the 2 leaf stage, just their dicotyledons. A. subcenereus seedlings are unmistakeable. The first pair of leaves look rather like miniature oak leaves.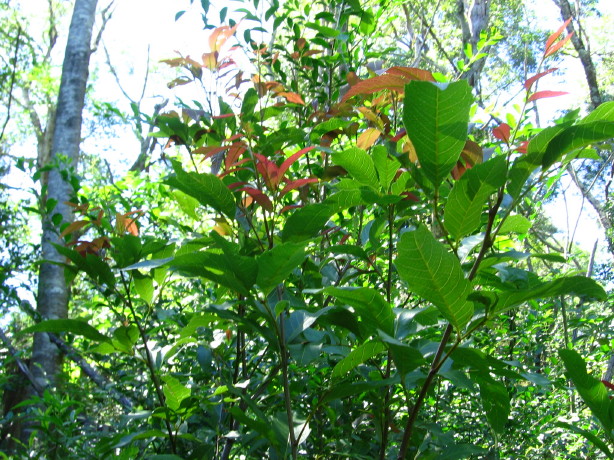 Young Wild Quince here always get protection from Wallabies by caging them up until they are over 1.5 metres tall. Any shorter and they get bent over and munched, the trunk is not strong enough to resist a Wallaby.
Given good conditions they can grow quite rapidly. Siblings on the same ridge system in volcanic soil and a damper less exposed situation would be double the height and bushier at about 3 years. The plants here are about 2.5 metres tall, the leaves are not a mature form yet.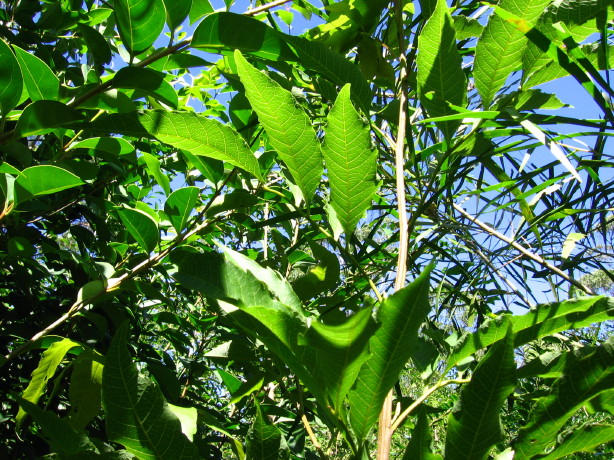 Just to the left you can see some juvenile Acacia maidenii, on the other side of the A. subcinereus are some Large Leaf Privett (Ligustrum lucidum) an insidious weed. Large Leaf Privett grows to become a massive tree, can germinate and grow in extremely low light conditions and keeps on growing in conditions dark enough to kill Small Leaf Privett seedlings. It can also be easily pulled out in damp conditions up to about 3 metres tall.
The leaves are thin but moderately stiff to touch, not leathery.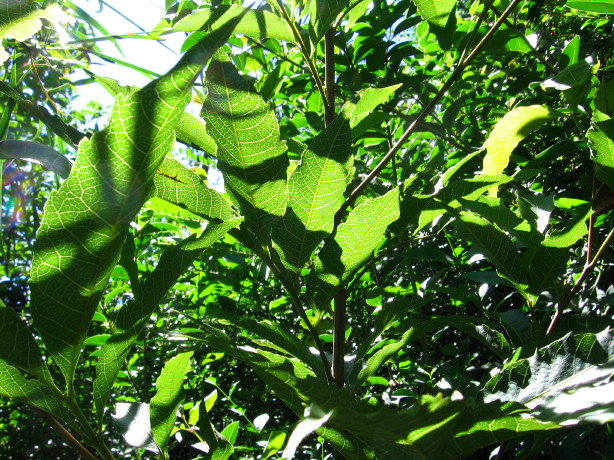 Reasonably mature
The trunk on Alectryon subcinereus is quite distinctive, having both raised rings and being fluted. When it is wet it becomes a beautiful glossy black, indeed that's one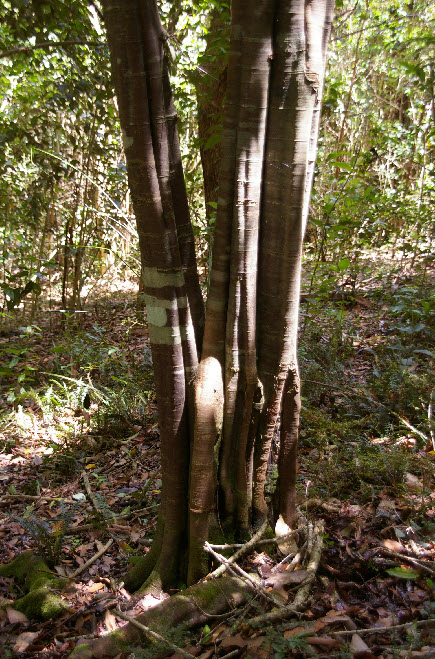 of the reasons I had a little trouble identifying it in the early days. "I've got this tree with a beautiful glossy black trunk, do you know what that might be Peter?"